Products Name : PANCIL PS-M
Ingredients : Japanese Persimmon
Efficacies : Natural Deodorant, Oral care (Peridontal disease),Oral care (Tooth Decay),Oral care(Bio film)
Producer : Rilis Science Industrial
Product Description
PANCIL PS-M is natural deodorant ingredients derived from Japanese Persimmon fruit for Health Food and Oral care products. It has strong deodorant effect for offensive malodor such as Ammonia, Isovaleric acid, Hydrogen
sulfide and Methyl Mercaptan which is commonly found in daily life of Toilet, Kitchen and from the Body.
It applies New type of deodorant method of Chemical reaction of Neutralization, (Reduction / Oxidation ) and Inclusion effect unlike conventinal deodorant method of Masking, Biotic, Physical method using Fragrance, Ag+, Inorganic porous materials.
Product Features
New type of deodorant method by Chemical reaction of neutralization, Reduction / Oxidation with malodor substance
Strong deodorant effect for major malodor
Strong anti-bacterial effect
Natural derived products (Japanese Persimmon Fruit)
Product Detail
Deodorant performance
5% aqueous solution of PANCIL® PS-M (1g) [deodorant effect after 30 minutes]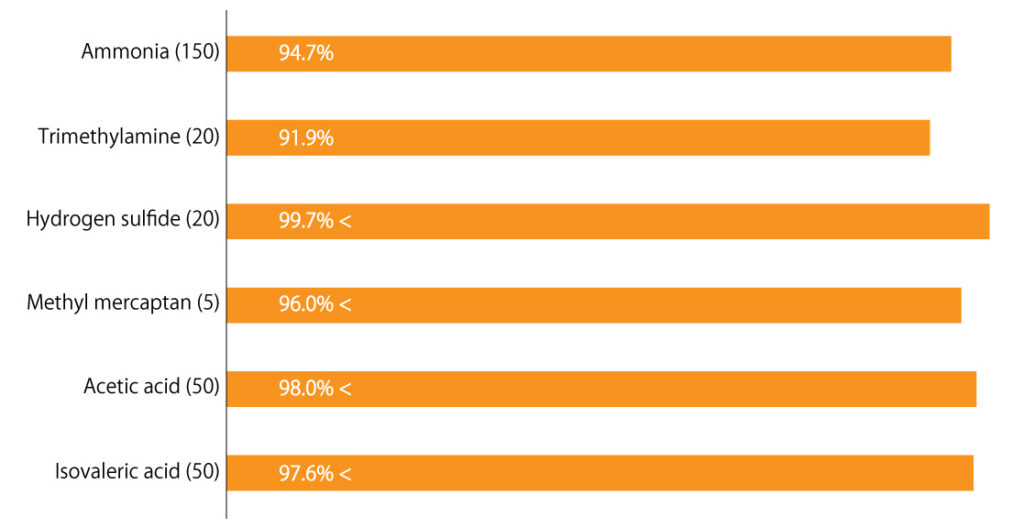 Other details
PDF Material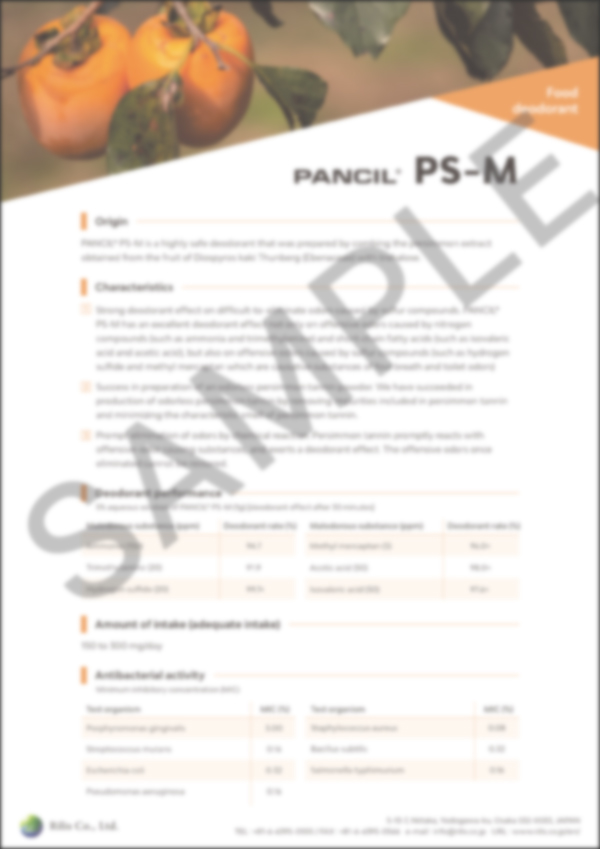 If you would like a PDF document, please contact us using the form below.
If you would like to know more details, please contact us here