Products Name : Enmeiraku
Ingredients : Purple Chrysanthemum Flower
Efficacies : Anti-aging, Skin Whiting, Wrinkle care,Sun care
Producer : UNIAL LTD
Product Description
Enmeiraku is the purple colored Chrysanthemum flower
that acts as anti-oxidants and anti-glycation to the skin and body. It is only one ingredients having scientific studies of inhibitor activity for Pentosidine, Carboxymethyllysine and 3-deoxyglucosone.
Product Features
An excellent beauty image of flower to the consumer
Available In Vivo skin care data of wrinkle, spot and elasticity.
Inhibitory Effect of Skin Photoaging for eatable sun care
Product Detail
【in vitro】AGEs production inhibitory activity by Enmeiraku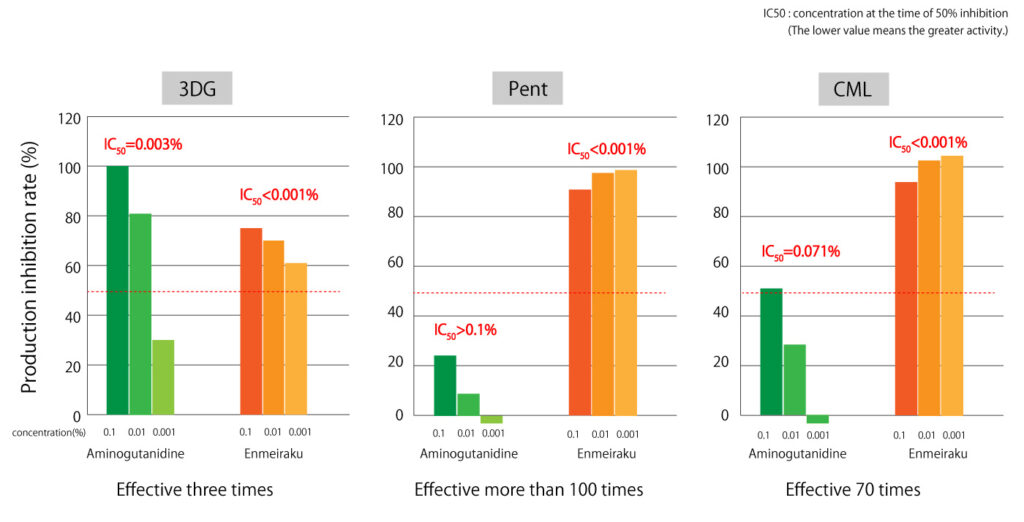 Retrieved from Collaborative research with the Graduate School of Biomedical Sciences at Doshisha University.
New Food Industry, 53 (6) 1-10 (2011)
Other details
PDF Material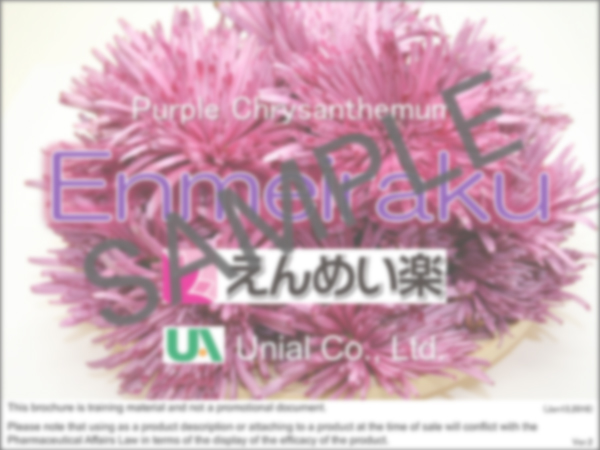 If you would like a PDF document, please contact us using the form below.
If you would like to know more details, please contact us here