Products Name : Water Chestnut extract
Ingredients : Medicinal Herbal Extract
Efficacies : Frequent urination, Hair Growth, Skin Whiting,Skin Elastic
Producer : HAYASHIKANE
Product Description
Hishi is the most powderful ingredients among 791 kinds of vegetable source for Anti-glycation.
It has multi-functional efficacies on skin, hair and prostate enlargement with evidence data. Hishi offers various activities of 5α-reductase inhibition, Anti-glycation.
Product Features
Formally known as Water Chestnut Peel extract
Natural derived Hishi shows same performance and mechanism with AGA medicine and drug for prostate enlargement
Product Detail
Comparison test with Aminoguanidine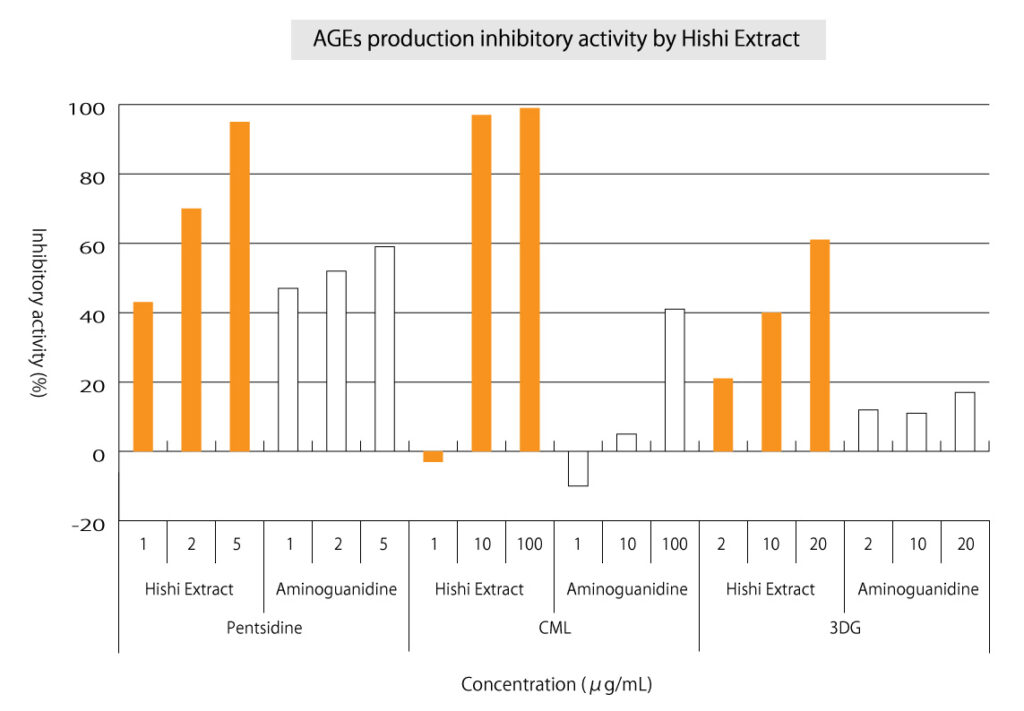 Retrieved from Glycative Stress Research 2015; 2 (2): 72-79
Other details
PDF Material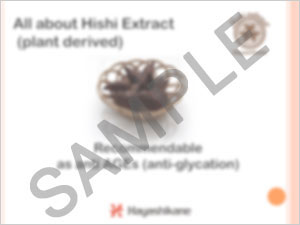 If you would like a PDF document, please contact us using the form below.
If you would like to know more details, please contact us here