Products Name : Fucoidan
Ingredients : Fucoidan (Mozuku Seaweed)
Efficacies : Hyperacidity, Gastric mucosa protection, Pylori removal
Producer : MEIJI FOOD
Product Description
FUCOIDAN is high viscous sticky component like high molecular weight polymer.
It is highly safe to eat and acts as protection for gastric mucosa, as well as enhancement of immunity and inhibition of the growth of viruses.
Product Features
Suitable for pre, post fasting for diet and religion purpose.
To encounter super acidity of stomach
Product Detail
Gastric mucosa thickening effect
As the result of double-blind test by 28-day consecutive administration of Fucoidan or Placebo (100 mg/day) to patients with moderately severe gastritis, thickening of the mucosal layer of the gastric antrum and gastric body were observed.
【 Dia. Thickening effect of Fucoidan mucosa 】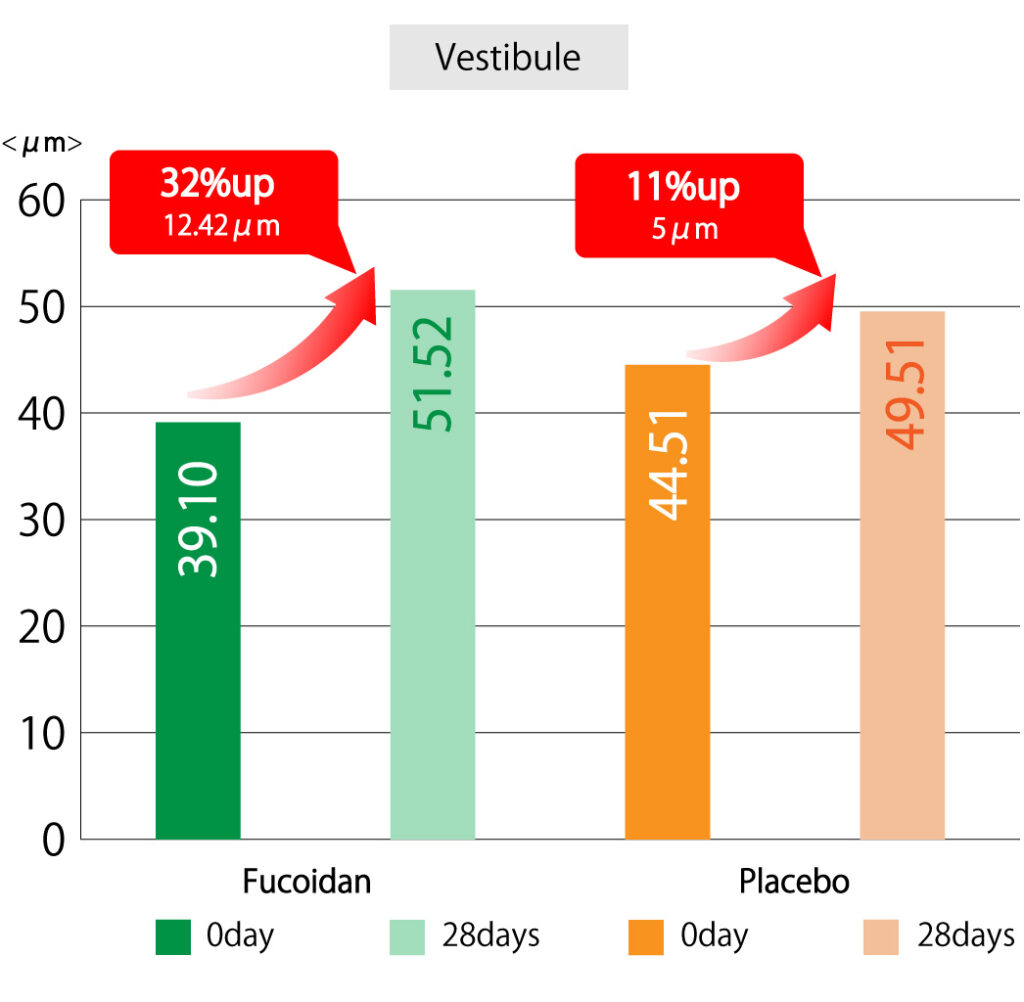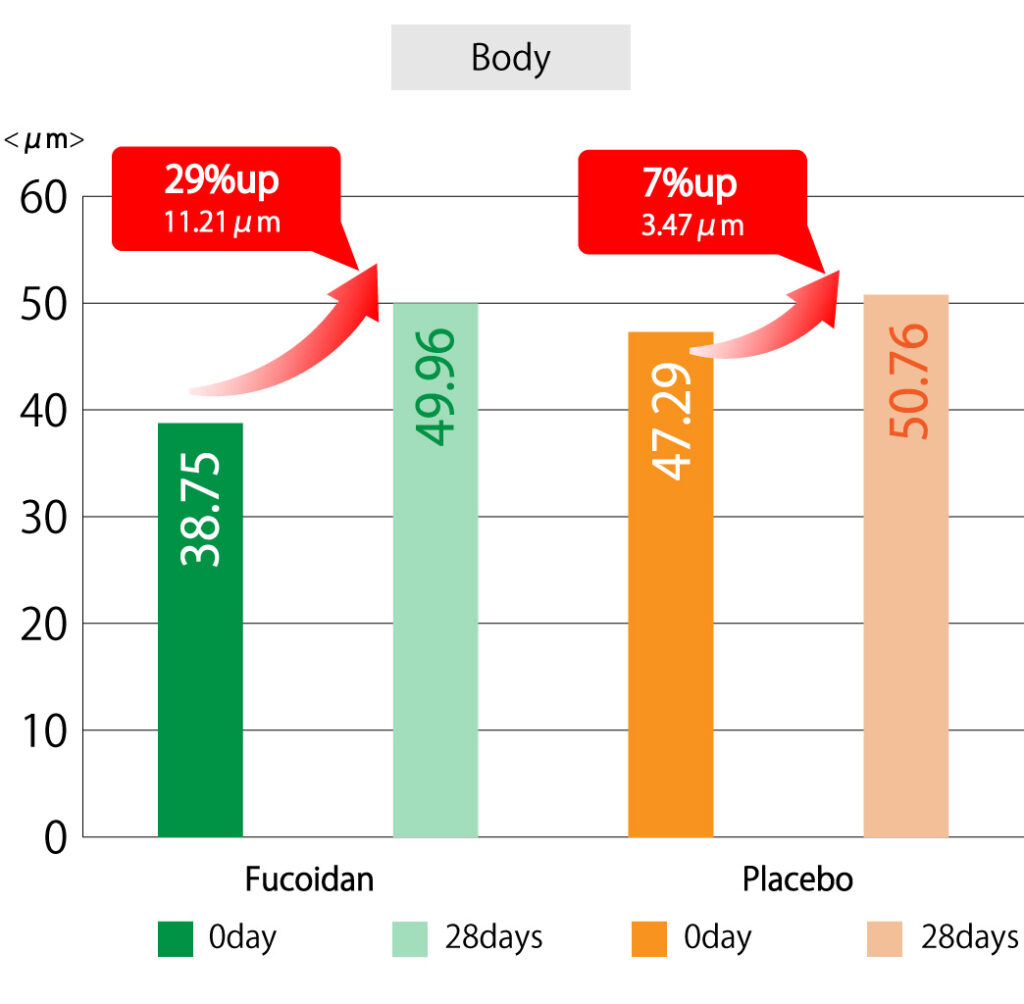 Retrieved from 68284-EN-influence-of-fucoidan-in-mucus-thickness.pdf (neliti.com)
Influence of Fucoidan in Mucus Thickness of Gastric Mucosa in Patients with Chronic Gastritis
by Kaka Renaldi*,Marcellus Simadibrata*, Ari Fahrial Syam*, Abdul Aziz Rani*, Ening Krisnuhoni
Other details
PDF Material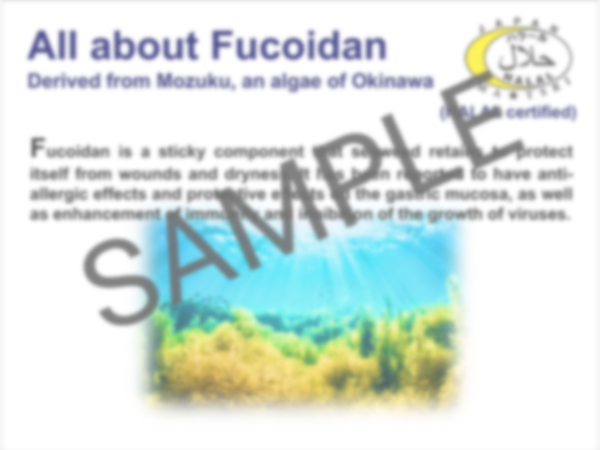 If you would like a PDF document, please contact us using the form below.
If you would like to know more details, please contact us here