Products Name : Amino L-40
Ingredients : Amino acids
Efficacies : Walking support for eldery, Muscle increase, Replacement of Whey protein, Skin Life up
Producer : AJINOMOTO
Product Description
Amino L40 is an essential amino aicd blend with high content of Leucine. It effectivity stimulates
muscle protein synthesis.
Product Features
Suggested for regular excersize to increase muscle
Reduce calory from taking protein
Eldery people who requires muscle increase for walking improvement
Product Detail
Age-Related Muscle Loss and Amino Acid Supplementation
|n general, human muscle mass begins to decline gradually from the age of 40, and the rate of decline accelerates after age 65. By the age of 80, muscle mass reportedly drops to from 30 to 40 percent of its peak.
Amino L40 is effective for the maintenance, recovery and strengthening of muscles in seniors.
Comparison of musclemass by age group (thigh muscle)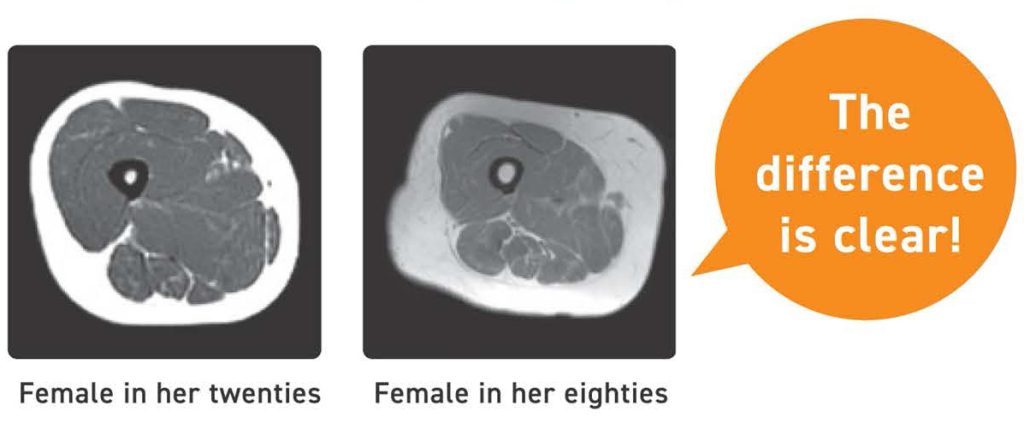 Source: Materials provided by Professor Satoshi Fujita, College of Sport and Health Science, Ritsumeikan University
Other details
PDF Material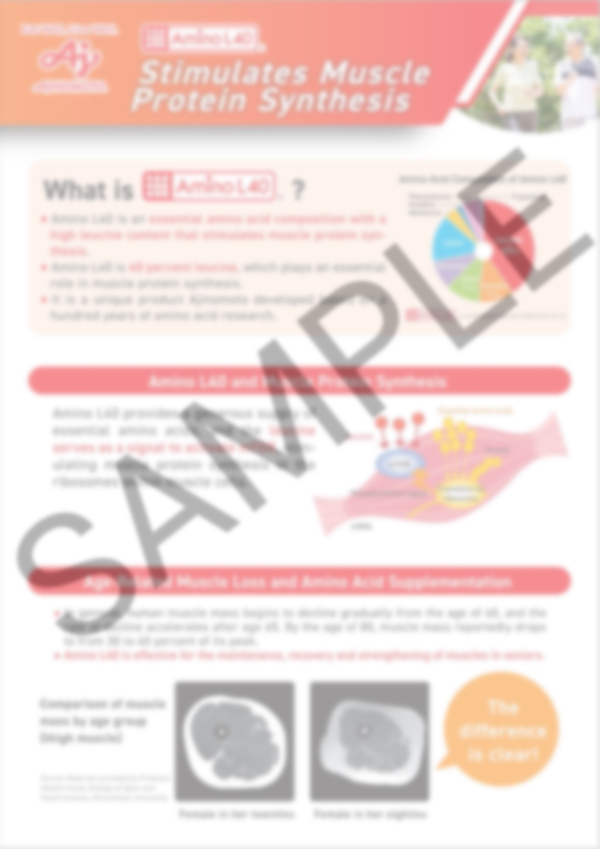 If you would like a PDF document, please contact us using the form below.
If you would like to know more details, please contact us here